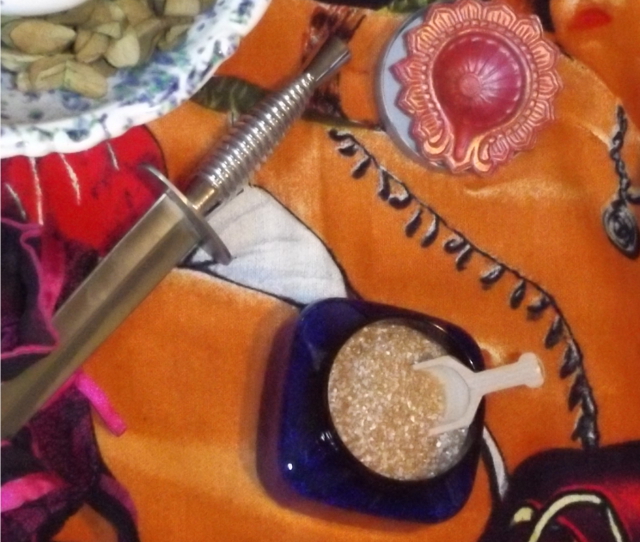 Kuruvinda Sugar Scrubs ~ $11.00
Sometimes we just need to feel fresh and new. Selkie, Ships & Sirens is excited to introduce our Kuruvinda line of excellent exfoliant body scrubs. These holistic scrubs will impart a youthful vibrance to your skin with powerful exfoliants in your choice of our signature scent blends...No matter what the intended ultimate result, all natural edible quality, organic brown sugar combined with Dead Sea salts act to melt away any remaining evidence of negativity, creating a whole new you every time. You will fall in love with these, and a personal favourite is sure to be found in this trove of treasures for your body! Comes in 8 oz. re-usable jar.

Customer response for this newly added in May 2015 item has been phenomenal! ALL blends are SOLD OUT until we replenish some supplies!
| | | |
| --- | --- | --- |
| Fire Opal will whisk you away to the far east where beauty is revered above all else with heady vanilla and a hint of Indian spices. | Peridot will refresh and revitalise your senses with a shot of fresh mint. | Topaz will pleasure your skin and swashbuckle your senses with invigorating citrus and exotic, pleasureful florals. |