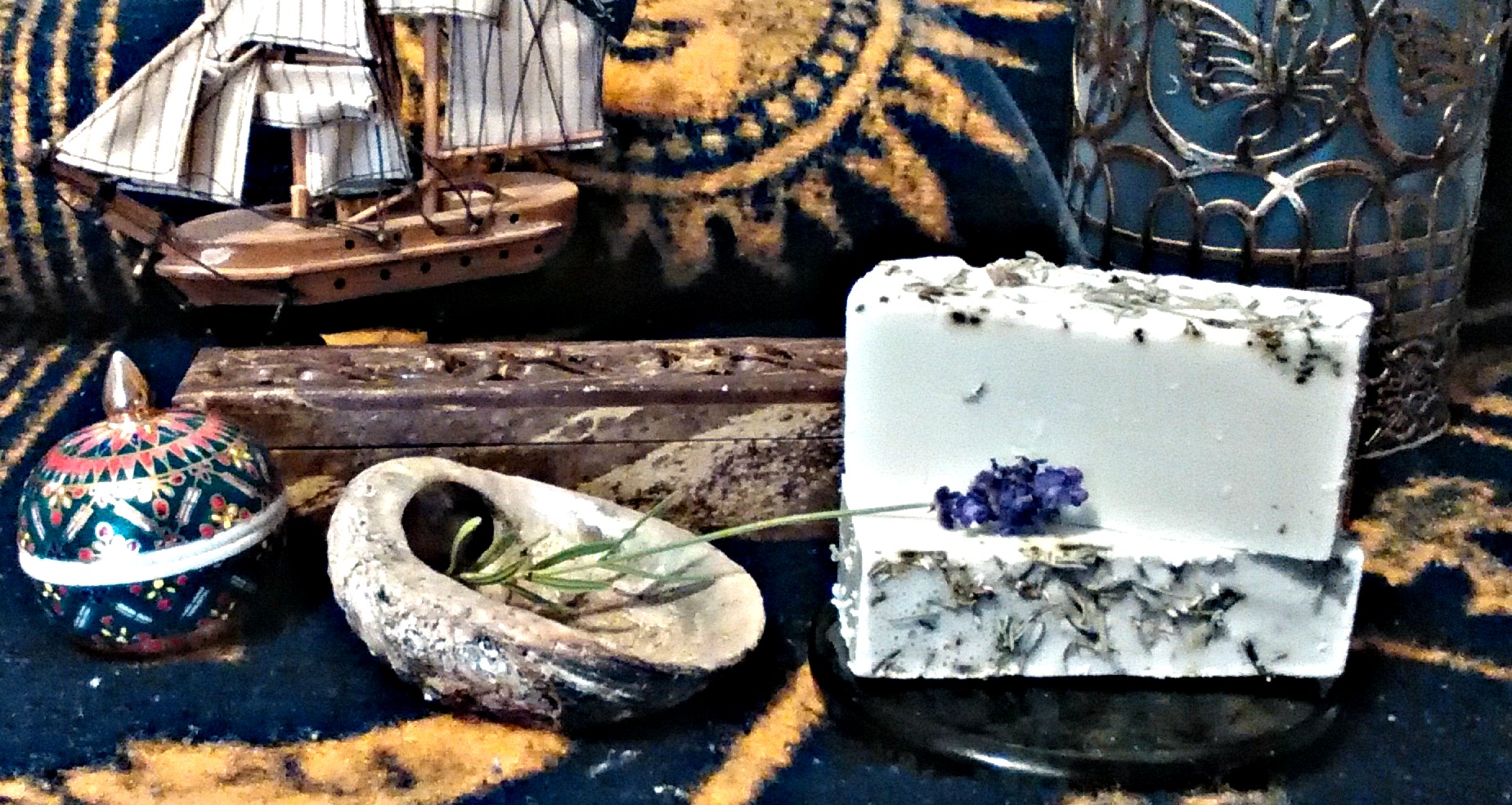 Fiddler's Green Soap Bar ~ $2.25
Fiddler's Green, the place of Pirate Lore where the music never stops and everyone is dancing! Frederick Marryat's novel The Dog Fiend; Or, Snarleyyow, published in 1856, mentioned it as lyrics to a sailors' song:

At Fiddler's Green, were seamen true, when here they've done their duty,
The bowl of grog shall still renew, and pledge to love and beauty.
Renew your body with beauty in mind with the classic combination of lavender and patchouli. This new all-natural soap from our Mare Incognitum (Unknown Ocean) line was our most asked for non-product, so of course, we had to make it! French green clay gives it a skin-loving boost and organically grown lavender sprinkled on top draws the eye, much like a right beautiful Pirate Queen! This batch is a bit shorter than we wanted, so we're discounting it!